Looking for a Chess Move Calculator?
Introducing ChessMovePro, the all-new powerful move calculator that lets users find the best move in seconds! The app calculates the best lines using powerful dedicated servers running the Stockfish 15.1 engine in the cloud.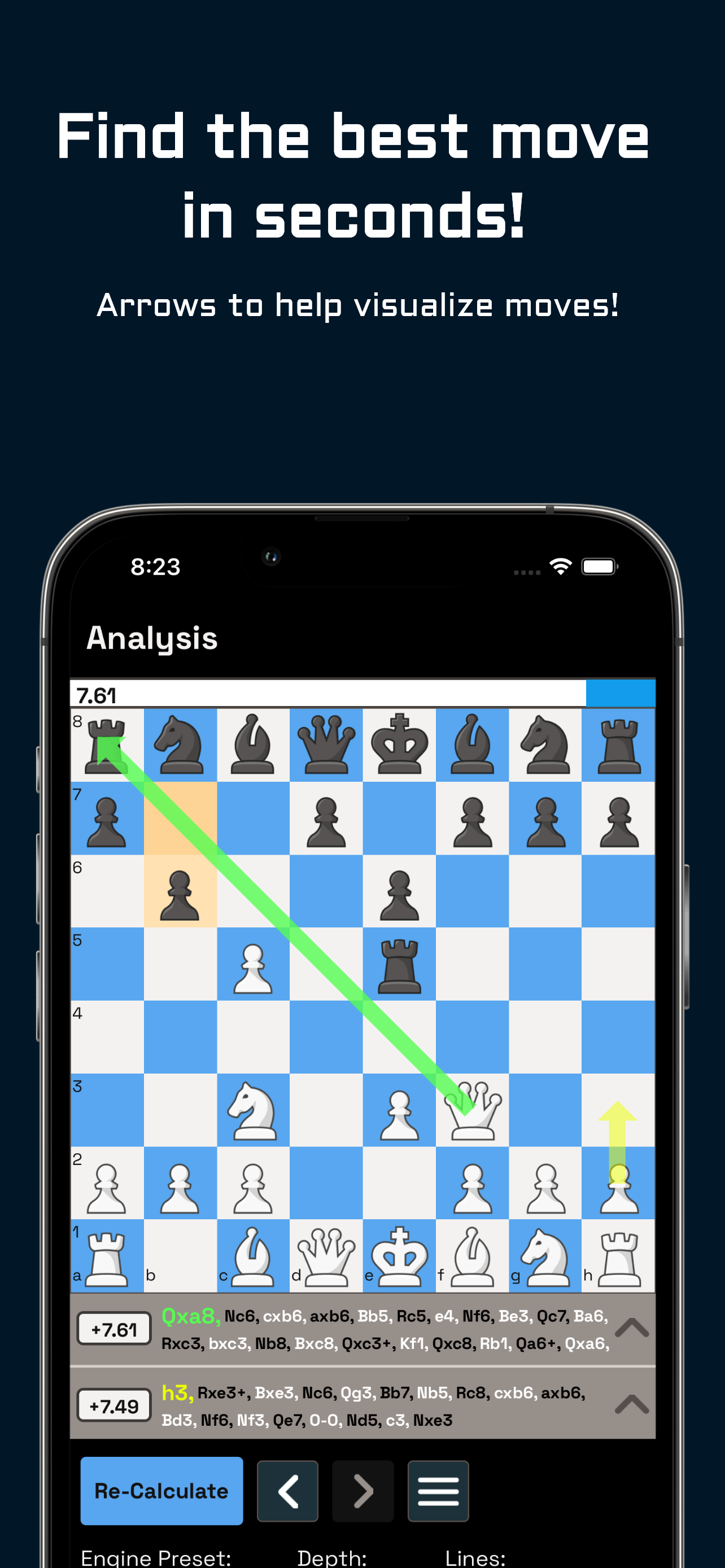 Click below to download the app and get started for free or enter your phone number to send yourself a link!
Chess Move Pro Features
With Chess Move Pro, you can:
Get suggestions for the next best move to play
Analyze your current position and see a breakdown of the strengths and weaknesses of your position
Explore different variations and see how they play out
Improve your chess skills and strategy
Our app is an easy to use chess move calculator that is suitable for players of all skill levels. Whether you're a beginner looking to learn the basics or a seasoned player seeking to refine your tactics, Chess Move Pro has something to offer you.
For users on the go, ChessMovePro offers a wide variety of customizations that allow users to find the best move quickly. Users can set up their board by dragging and dropping pieces onto the setup board to match the app to their current board position. Next head over to the analysis screen where you can see the best moves and lines at a glance. Customize the engine preset in order to increase depth, get more lines, change the elo target or increase think time.
In the settings, users can customize the look of their app with various boards and app colors. Upgrade to ChessMovePro Premium in order to unlock the full suite of customizations for the app and take your experience to the next level!

So if you're looking for a chess move calculator, download ChessMovePro today!